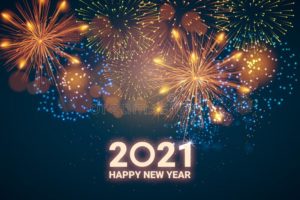 Dear Monte Vista Community,
Wanting to wish you and your family a Happy "normal" New Year in 2021!
Here is a brief recap of a few highlights so far this school year.
Thank you for your support during the COVID pandemic. We have done so well and your help in letting your child's teacher and the office know if your child is in quarantine or has had an exposure has been invaluable and so helpful - THANK YOU! 

Implementation of our Wellness Center this year for students and teachers this year was perfect timing! Our Wellness Center staff has seen approximately 1,000 students so far this year.   We are tracking several different data points to see how the Wellness Center is impacting student learning and behaviors in and out of the classroom. Here are a few statistics:

Approximately 92%  of students come into the Wellness Center feeling anxious, angry, sad or other emotions that they feel are keeping them from learning.  

After 10 minutes in the Wellness Center 96% of the students say they feel better prepared to go back into their classrooms ready to focus and learn.

To date, we have had less than 15 office referrals regarding student behavioral issues. This is dramatically down from last year at this time. 

Thank you for your overwhelming support of our school Food Drive which was sponsored by our Student Council. We have seven cars filled with food for the Food Bank.  As you may know we had a friendly competition each day which culminated in  a battle to see which team, BYU or Utah, would bring in the most food. Although it was close, BYU eeked out the win – which means Mrs. Ririe will be sporting BYU attire January 4th. 

As we begin the new year please remember to drop off and pick up students on the south side of the building in the pull through area. Please, please, please pull forward to our waiting area by the cafeteria doors before dropping off or picking up students. 

Also, we request that you cross at the crosswalks. There has been a few adults who cross in the middle of the road just south of the school from the church parking lot, sometimes with their children. Other students see this and mimic their actions - which, is extremely dangerous. Your example in crossing at the crosswalk will help ensure all student's safety. Thank you for your support. 
All the best in the new year, 
Nan Ririe 
2021-22 Open Enrollment Information
The school choice open enrollment (permit) window for the 2021-22 school year will open on Dec. 1, 2020.  Students currently attending on a school choice permit will NOT need to reapply for a permit if they are remaining at the same school for the 2021-22 school year. Students who desire to move schools or any student currently on the waitlist without a permit must reapply to be considered for a 2021-22 permit.
The 2021-22 school choice application will be available beginning Dec. 1, 2020 at planning.jordandistrict.org/enrollment/schoolchoice/.
To view the school choice permit procedures, please go to planning.jordandistrict.org.
Thanks!