.
.
.


September 29, 2022
Can you believe it?! Every time you step foot in a 6th grade Chinese Immersion classroom, you are guaranteed to be amazed at how well they speak/listen/read/and even SING in Chinese!
We having amazing DI teachers at Monte Vista. A special shout out to Mrs. McFarland for being an all-star teacher and to her students who performed so well!
Click Here to see 6th Grade Chinese Immersion students show off their skills!
September 23, 2022
Come join our team! Apply to work at Monte Vista. Click Here
Monte Vista now has a social media presence. Please Subscribe to our accounts!
Instagram 
Here
 or search @MonteVistaJSD
Don't have an account? Learn how to create one 
Here
!
September 19, 2022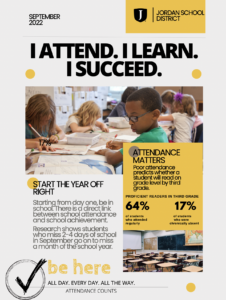 September 16, 2022
Come out to our District Family Fall Fair. You can learn about resources available for the success of your students, see student performance and hear a live band called Superintendent's of Rock, where our own Superintendent, Dr. Godfrey plays guitar.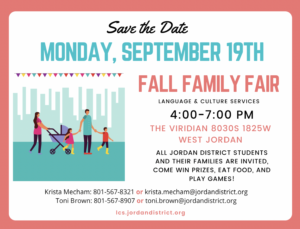 September 14, 2022
FUN RUN
Our Annual Fundraiser will be next Thursday, 9/22. We will be doing the Mustang Stampede/Fun Run again this year, but with a few new things to tie it in. We will be sending out envelopes* next week, any student that brings back the envelope with any monetary donation inside will receive a prize. The PTA will have a table set up before and after school, outside, to collect the donations. These prizes are for *IN PERSON DONATIONS ONLY!
Each student that donates $40 dollars will earn an extra popsicle recess and each student that donates $80 will earn a Glow in the Dark Party AND the extra popsicle recess. These can be a combined effort of the in person donations and online donations, so be sure to ask family, friends and neighbors for help! If we raise $22,000 students will be able to help duct tape Mr. Lovell to the wall! We really hope we can meet this goal to be able to provide some extra fun next year.
As a reminder, this fundraiser goes straight back to helping out the school, through the PTA, in a variety of programs such as, Battle of the Books, Reflections, Student Birthdays, 6th Grade Party, Field Day, Teacher Appreciation week, Field Trips, Chinese New Year, Book Fairs, Grandparent's Day, Class t-shirts, supplies for Rotations, DARE, Ribbon Weeks, and more! We cannot keep providing and helping with these awesome programs without YOUR HELP! Send cash or check (made out to Monte Vista Elementary PTA) in the envelopes next week for a prize and/or donate online:
https://mvemustangs.membershiptoolkit.com/packet/22681555
PLEASE HAVE YOUR STUDENT WEAR RUNNING SHOES AND BRING A WATER BOTTLE ON THURSDAY, SEPTEMBER 22ND. The PTA has provided each student with a t-shirt that they have been/will be able to decorate during their art rotation, to wear during our run.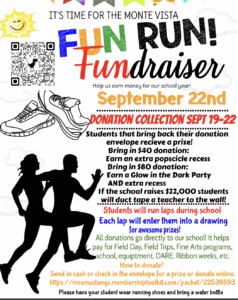 It's Reflections time. The theme this year is "Show Your Voice". Get brainstorming and creating! Submissions are due October 20th online. We can't wait to see what you create!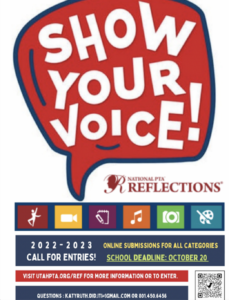 SAVE THE DATE
Our Fall Book Fair is right around the corner, it will be October 4-6th. We will have a special Goodies with Grandparents morning on Thursday, October 6th, from 8-8:45. More details to come!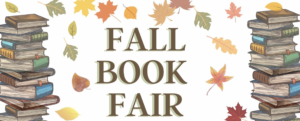 CURRENT MONTE VISTA OPEN POSITIONS: 
Come work with great people at a great school!
 🌟 25 hour Special Education ESP assistant
 🌟 17 hour playground/copy aide position.
 🌟  10 hour cafeteria worker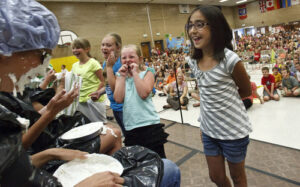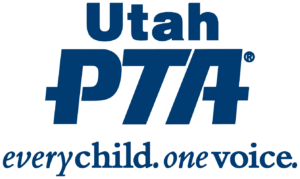 Join the PTA
We are almost 1 month in! We are so excited to kick this new school year off with lots of fun events! As always, if you'd like to know more, please join the PTA. Our next General Membership meeting will be, October 10th at 9:30am in the Faculty Room.
For more information, please contact
Jennifer Christen
MVE PTA President
September 9, 2022
We want to thank everyone who auditioned for our school musical! Please see the below document for casting announcements.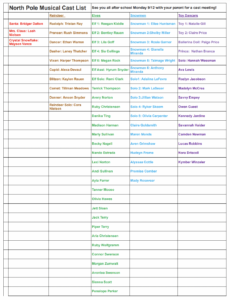 .                                      North Pole Musical Cast List
September 9, 2022
Mrs. Jensen & Mrs. White team up to create a 1st/5th grade buddy program.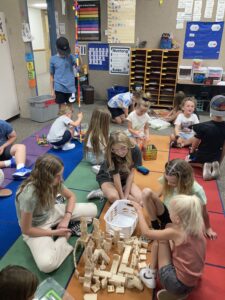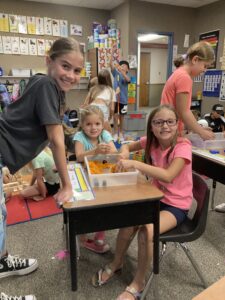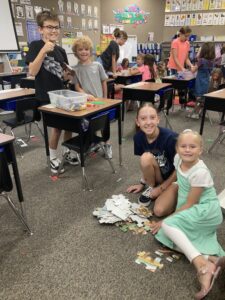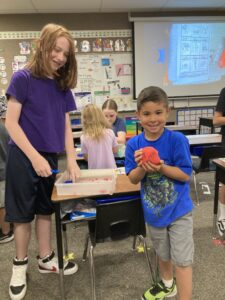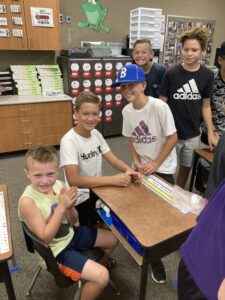 .
.
.
September 6, 2022
Did you know!? Monte Vista Elementary has an OFFICIAL Instagram account!
Follow us on Instagram by searching @MonteVistaJSD on your mobile device or click here and see all the amazing experiences that Mustang students are having at school!
September 2, 2022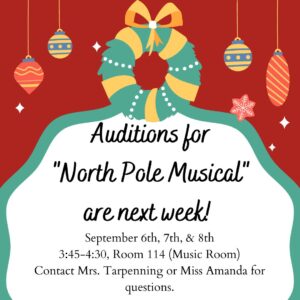 Check out the Audition Packet Audition Packet
September 1, 2022
Did you know that playing a musical instrument can help reduce stress, produce patience and perseverance, cultivates creativity, uses almost every part of your brain, strengthens your immune system, increases time-management skills, increases memory capability, allows you to share with others, increases emotional perception, increases personal discipline, enlarges the brain, breeds confidence, benefits spelling and IQ in children, decreases age-related hearing loss, and speeds up reaction times? So sign up for the MVE Band or Orchestra!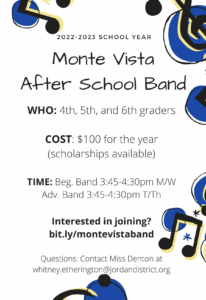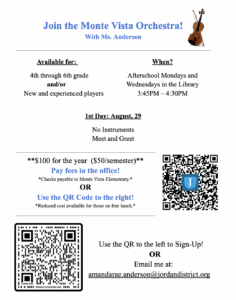 Our Band teacher, Mrs. Denton has her first DonorsChoose Project up and running. Use code "liftoff" within the next few days to double donations up to $50.
August 22, 2022
Christmas is coming early to Monte Vista in our first ever school musical titled 'North Pole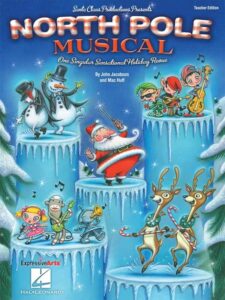 Musical'. Join the gang of reindeer, snowmen, elves and toys to sing and dance your way into the holiday season. Auditions are September 6th-8th and are open to any 4th - 6th grade student. For more information, pick up your audition packet from Mrs. Tarpenning, Miss Amanda or in the office.
August 15, 2022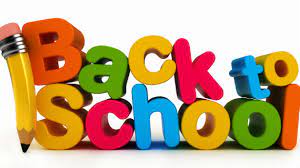 Dear Monte Vista Community,
I am honored to be your principal and pleased to welcome you back to the 2022-2023 school year! It is truly a privilege to be part of a community where every staff member strives to build positive relationships in order to support our student's academic and social-emotional growth. Our goal at Monte Vista is to work together to provide our students with a rich learning environment in order to foster independent thinkers, and promote a culture of safety and respect. My hope is that all children will love and want to come to school everyday in a learning environment that is positive, safe, and caring.
We want to welcome several new staff members to our Monte Vista family this upcoming school year.
First, Mr. Lovell, our assistant principal, is excited to begin the school year and meet our students. He has already made a positive impact on our staff - Welcome Mr. Lovell.
Mrs. Stanworth, our new 3rd grade teacher, is excited to get started and looking forward to meeting her new students. 
Mrs. Holsey, our new 2nd grade teacher was a reading assistant last year and cares for her students. After watching her work with students we knew we wanted her as a teacher.
Student success is attributed to the partnership and the relationships we build within our community and this is extremely important now more than ever. It truly does take a village and at Monte Vista we value teamwork and collaboration. Education is a joint venture and our teachers greatly appreciate the support you provide for your children at home and at school to help them meet their learning goals.
Please consider joining PTA who supports such events as Battle of the Books, Field Day, Field Trips, DARE, Red Ribbon Week, Reflections and the list goes on. There is a link on our website to the PTA Membership Toolbox where you can sign up today! 
On behalf of the staff of Monte Vista Elementary School, I want to welcome you and thank you for being part of our Mustang community where we build on the past in order to meet the challenges of the future. 
All the best - Welcome back.
Nan Ririe, Principal 
Monte Vista Positions available:
Special Education 25 hour assistant
Special Education 17 hour assistant
You can find more information at:  Jordan School District Human Resources or call the front office. If you love kids and want to make a positive difference these positions are for you!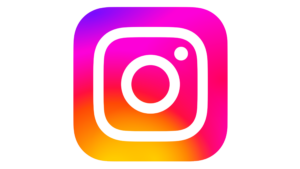 Follow us on Instagram @MonteVistaJSD or click here
---